Mary Berg is the winner of Master Chef Canada Season 3.
She's also the host of Mary's Kitchen Crush on CTV.
She's written a cookbook called Kitchen Party: Effortless Recipes for Every Occasion.

She is also the host of the first episode of For Glowing Hearts:
a cooperatve project between CTV and Destination Canada.
We are proud to be the first featured in this series!
click the images to enlarge
Calgary's Best: Heritage Bakery and Deli
3 min 12 seconds
Video courtesy of Calgary Best:
www.youtube.com/user/BestCalgary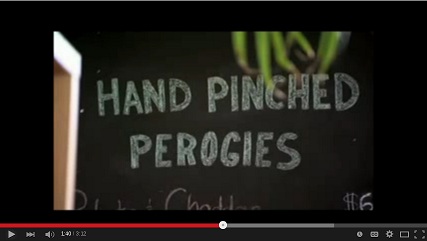 FourSquare Confirms: Heritage Bakery and Deli
is the Best Place for Pierogies in Calgary
FourSquare City Guide (September 2019)
"Perogies are amazing!"
"Excellent borscht!"
"# 1 ... Simple as that!
Oh, include a potato pancake!"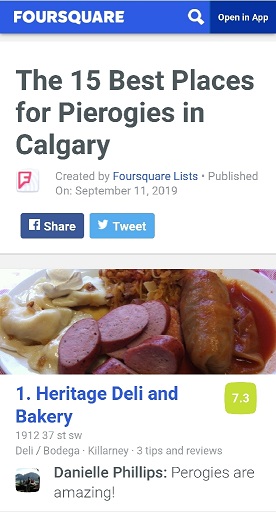 Where to Get Ukrainian Food in Calgary
Avenue Magazine (January 16, 2018)
"This primarily Ukrainian deli has been around since 1985. It sells 10 different kinds of savoury and sweet perogies as well as some lesser known items such as nalysnyky (cottage cheese crepes) and white borscht made with garlic sausage, potatoes and hard-boiled eggs."
by Alyssa Quirico
Dream Jobs: Making it in Canada
Omni Channel (September 2015)
Dream Jobs celebrates the careers of multi-cultural Canadians as they pursue their dreams
through traditional skills, tenacity, talent and hard work.
Jason Lewis, Pyramid Productions
"Our pirogies are made from scratch, by hand, all on site. We make 10 different kinds. They are filling, they are wonderful, they are warm, they are very popular. They are the best pirogies in Calgary. What else is there to say? They are delicious."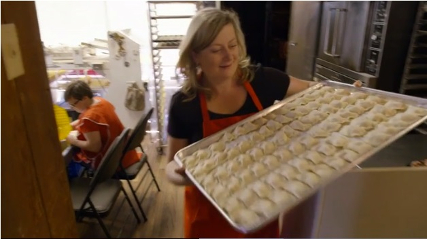 76 of the City's Best Summer Foods
Avenue Magazine (June 2015)
"The cabbage rolls at the Heritage Bakery are gigantic and bursting with filling..."
Avenue Magazine, Rolled Foods Category
click the images to enlarge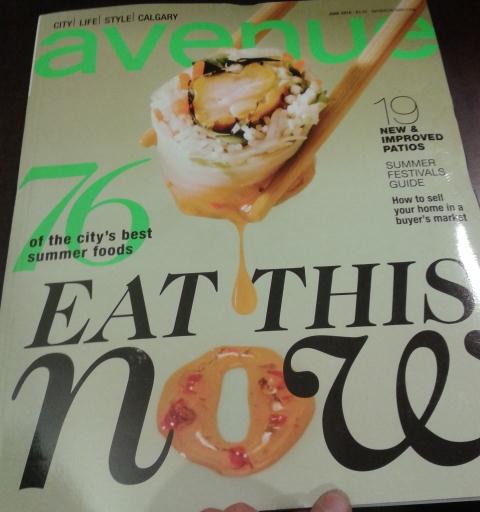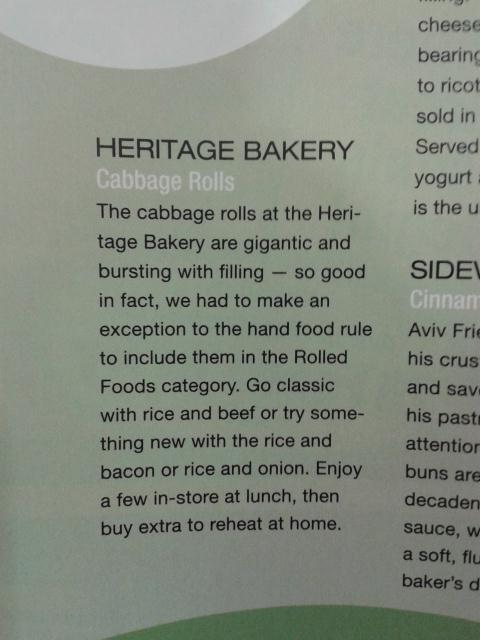 Neighborhood Gem
News Talk 770 Radio (March 20, 2015)
"Created on-site, hand-made, delicious food...and you just know that they're made with love."
Angela Kokott chatting with Käthe Lemon
25 Best Things to Eat in Calgary 2015
Avenue Calgary Magazine (March 3, 2015)
"Fruit Perogies from Heritage Bakery & Deli
...are bulging with either plums or blueberries"
By Julie Van Rosendaal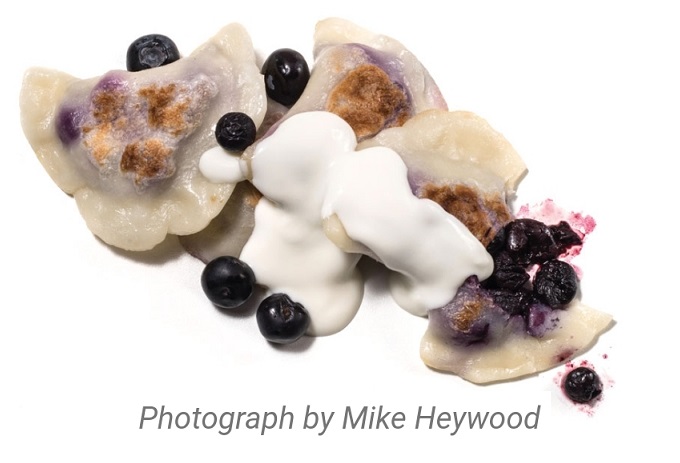 Killarney Glengarry Community Newsletter
Your Community Business of the Month! (February 2015)
"At Heritage Bakery and Deli we strive to make your visit a pleasure
you will share with your friends and soon become one of ours."
Courtesy Victoria Baitson, Great News Publishing Ltd.
Videos: Breakfast Television, January 3, 2014, CITYTV
click the images for the videos
Making Homemade Garlic Sausage
(Heritage Ham Sausage, Kubassa, Keilbassa)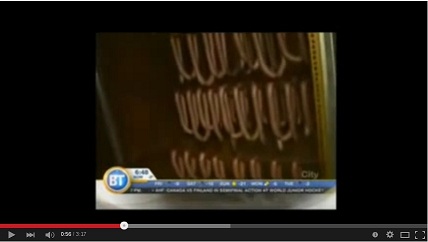 Making Cottage Cheese Crepes
(Nalysnyky, Nalesniki, Blintzes)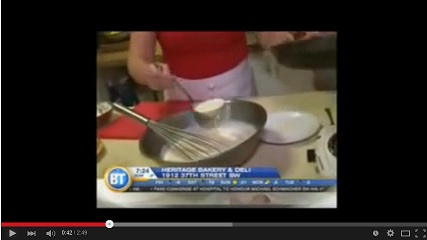 Making Hand-Pinched Perogies
(pyrohy, varenyky, perogi, pierogy,
perogy, pierógi, or pyrogy)

Making Cabbage Rolls
(Golab, Hulupki, pigs in a blanket,
Golabki, golumpkies, holubtsi, golubtsy)