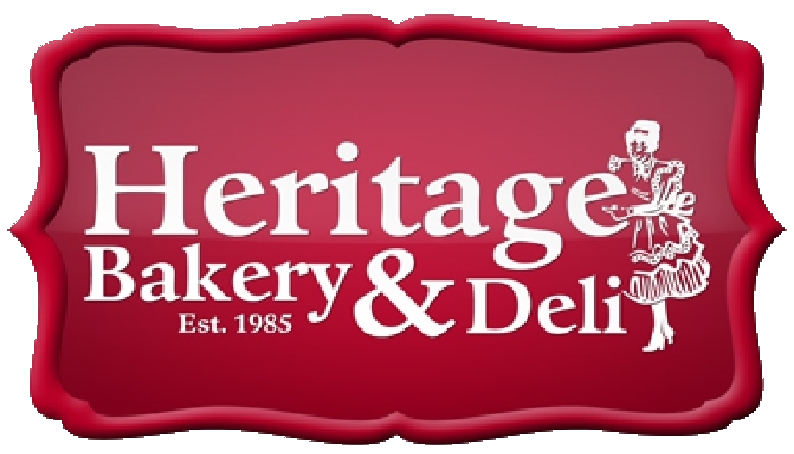 Heritage Bakery & Deli

In The News
Heritage Bakery & Deli is Now Serving 20 Flavours of Foothills Creamery Ice Cream
(May 2021).

Chocolate, Strawberry, Vanilla, of course! Tiger, Cookie Dough, Mint Chocolate Chip, to name a few more! All Canadian Moose, NY Cherry Cheesecake, Cotton Candy! Come visit our Ice Cream Parlor! Only $3 a scoop!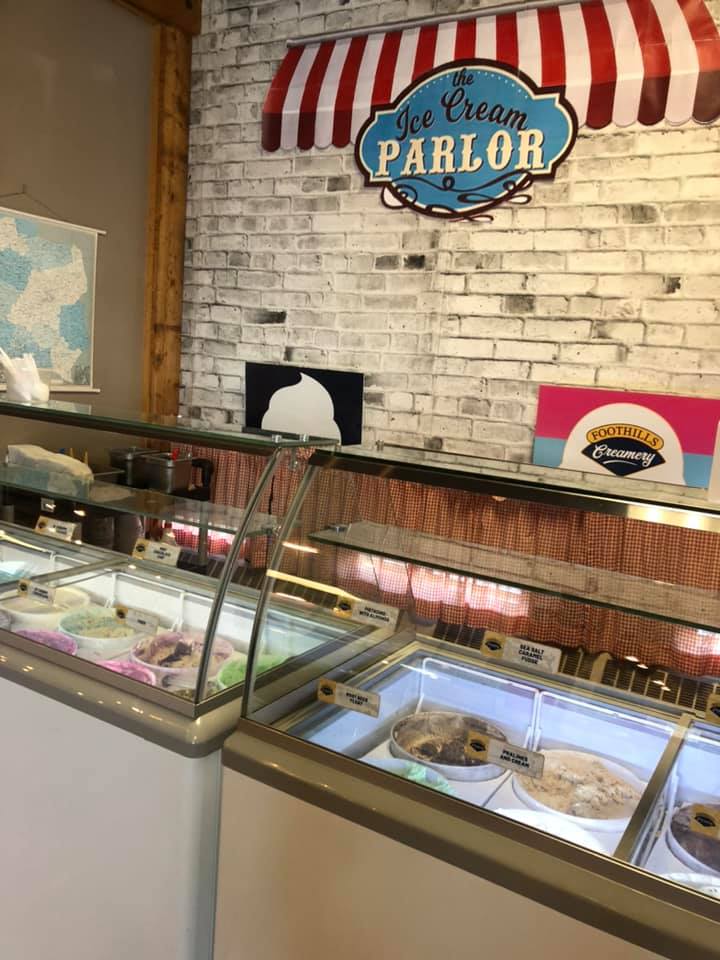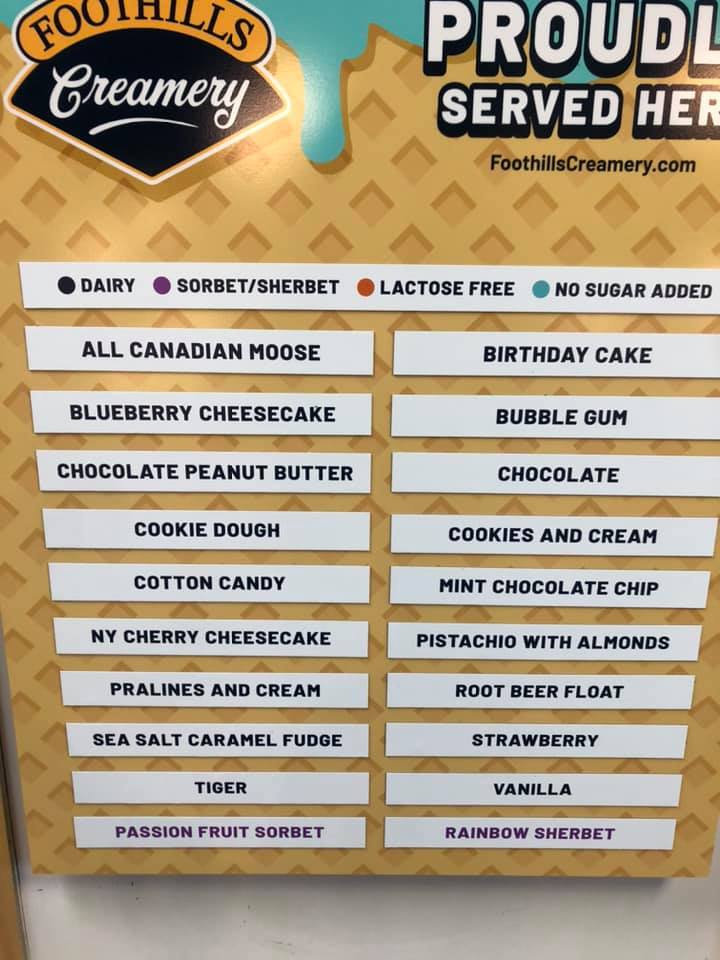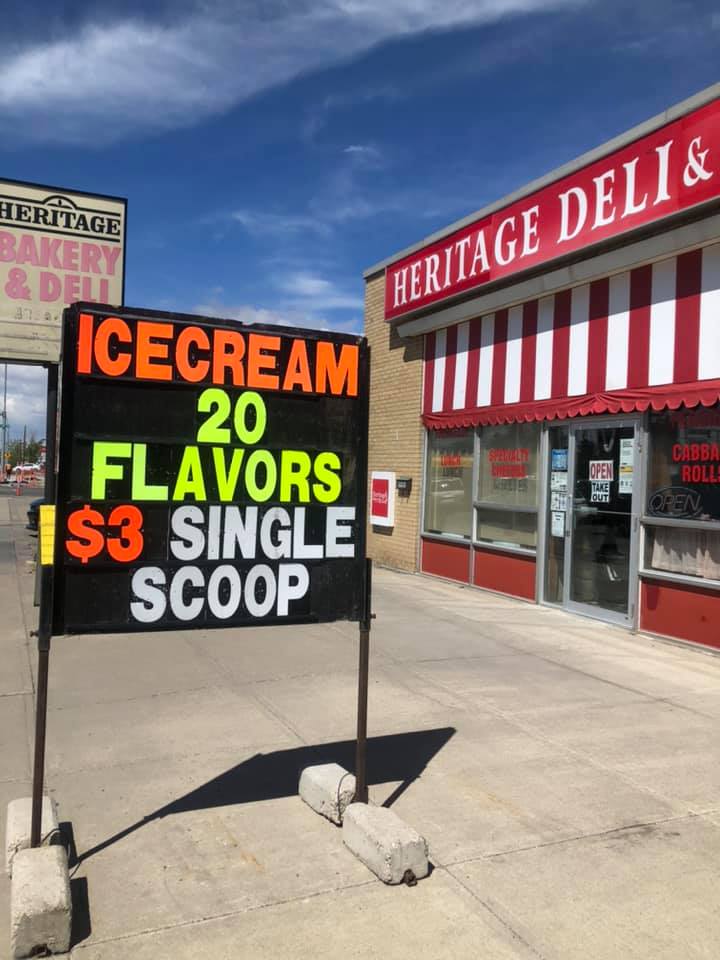 Heritage Bakery & Deli is the Best Polish Restaurant in Calgary
restaurantguru.com (January 2021).

"Come here for mouthwatering cabbage rolls, kielbasa and sausage rolls if you are hungry...Heritage Bakery & Deli is well known for its great service and friendly staff, that is always ready to help you."
Heritage Bakery & Deli Has Been Crowned The 2020 Top Choice Deli in Calgary
topchoiceawards.com (January 2020).

"The Top Choice Awards Survey is the way you give back to the local businesses in your community by helping us identify excellence."
Mary Berg Visited us to Help Pinch Perogies
CTV and Destination Canada (November 2019).

Mary Berg is the winner of Master Chef Canada Season 3. She's also the host of Mary's Kitchen Crush on CTV. She's written a cookbook called Kitchen Party: Effortless Recipes for Every Occasion.

She is also the host of the first episode of For Glowing Hearts, a cooperatve project between CTV and Destination Canada.

We are proud to be the first featured in this series!
Calgary's Best: Heritage Bakery and Deli
Video courtesy of www.youtube.com/user/BestCalgary (May 2012).

"The perfect perogy is equal parts filling and dough...I just can't see my life going in any other direction than pinching perogies...we have so many wonderful customers."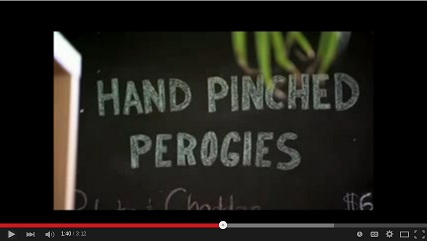 FourSquare Confirms Heritage Bakery and Deli is the Best Place for Pierogies in Calgary
FourSquare City Guide (September 2019).

"Perogies are amazing!"
"Excellent borscht!"
"# 1 ... Simple as that! Oh, include a potato pancake!"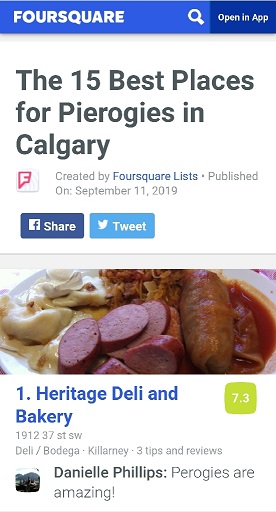 Where to Get Ukrainian Food in Calgary
by Alyssa Quirico, Avenue Calgary Magazine (January 16, 2018).

"This primarily Ukrainian deli has been around since 1985. It sells 10 different kinds of savoury and sweet perogies as well as some lesser known items such as nalysnyky (cottage cheese crepes) and white borscht made with garlic sausage, potatoes and hard-boiled eggs."
Dream Jobs: Making it in Canada
Jason Lewis, Pyramid Productions, Omni Channel (September 2015).

Dream Jobs celebrates the careers of multi-cultural Canadians as they pursue their dreams through traditional skills, tenacity, talent and hard work.

"Our pirogies are made from scratch, by hand, all on site. We make 10 different kinds. They are filling, they are wonderful, they are warm, they are very popular. They are the best pirogies in Calgary. What else is there to say? They are delicious."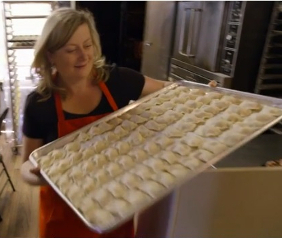 76 of the City's Best Summer Foods
Avenue Calgary Magazine (June 2015).

"The cabbage rolls at the Heritage Bakery are gigantic and bursting with filling..."
Neighbourhood Gem
Angela Kokott chatting with Käthe Lemon, News Talk 770 Radio (March 20, 2015).

"Created on-site, hand-made, delicious food...and you just know that they're made with love."
25 Best Things to Eat in Calgary 2015
Julie Van Rosendaal, Avenue Calgary Magazine (March 3, 2015).

"Fruit Perogies from Heritage Bakery & Deli...are bulging with either plums or blueberries...Take them home, boil until they float, then scoop them from the water with a slotted spoon and put straight into a hot pan with butter to cook until golden and crisp on both sides."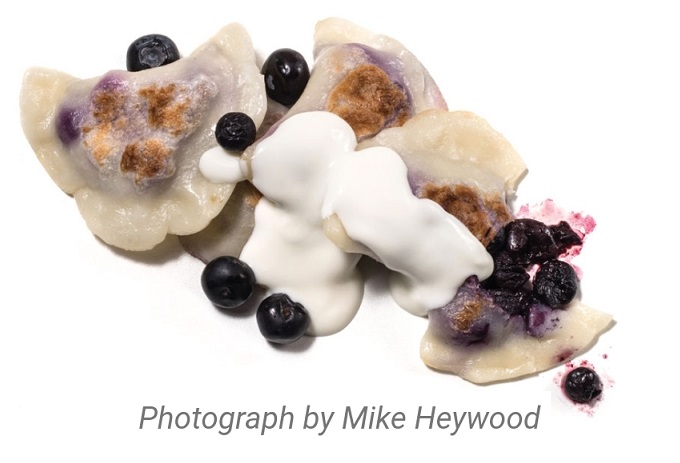 Your Killarney Glengarry Community Business of the Month
Victoria Baitson, Great News Publishing Ltd., Community Newsletter (February 2015).

"At Heritage Bakery and Deli we strive to make your visit a pleasure you will share with your friends and soon become one of ours."
Making Handpinched Perogies
Breakfast Television - CITYTV (January 3, 2014).

(pyrohy, varenyky, perogi, pierogy, perogy, or pyrogy)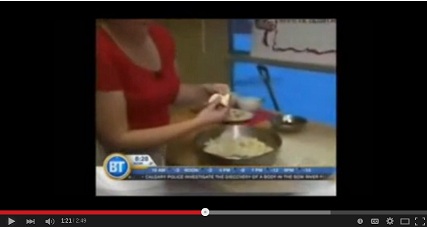 Making Homemade Garlic Sausage
Breakfast Television - CITYTV (January 3, 2014).

(Heritage Ham Sausage, Kubassa, Keilbassa)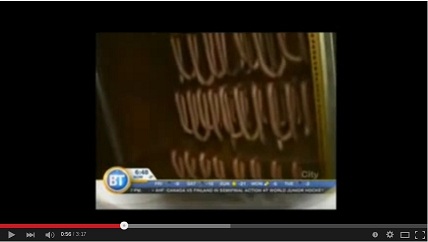 Making Cottage Cheese Crepes
Breakfast Television - CITYTV (January 3, 2014).

(Nalysnyky, Nalesniki, Blintzes)
Making Cabbage Rolls
Breakfast Television - CITYTV (January 3, 2014).

(Golab, Hulupki, Golabki, golumpkies, holubtsi, golubtsy)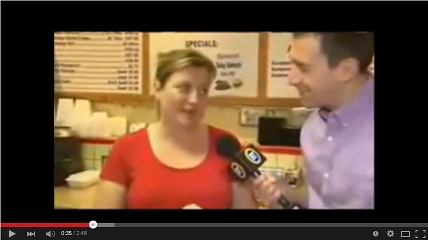 Heritage Bakery & Deli Calgary Business Story
Yellow Pages Business Directory Feature (January 2015).

"Once you step inside Heritage Bakery & Deli, you'll immediately feel at home."
Killarney is Hot and Getting Hotter
Everyday Tourist (2013).

"Heritage Deli & Bakery is another example of the diversity of shops in the Killarney area. All good urban villages have a signature deli and bakery."
Elsie Hui, Calgary Travel Foodie, Raves on Her Blog
Elsie Hui's Blog (November 7th, 2013).

"I LOVED this place and I already think about going back to eat their meat crepes or potato pancakes and their schnitzels!"
Baba's Pinch Seals Quality of Perogies
Jan Hostyn, Edmonton Journal (November 14, 2012).

"My sister makes a very distinctive perogy. I can tell by the frill; she always closes them with exactly five pinches, says Kathy."
Keeping It In The Family
John Gilchrist, Calgary Herald (January 14, 2011).

"When her parents wanted to retire, Kathy Batorowska stepped into the breach, assuming control of Heritage Bakery and Deli and its legion of loyal customers"
Customer Review:

"I went to Heritage Bakery and Deli last Friday morning and bought some sausage to take to my parents' house for Christmas Eve. My father is Ukrainian (his father came from Ukraine) and my mom makes a lot of the food. Before moving to High River, my parents lived in a small Ukrainian village in Manitoba. They always bought their sausage from the local grocery store which had (and still has) the reputation of having the best sausage around. When I would go home to visit my parents, or when they would come visit me, we were always getting sausage to take to Calgary.

Since my parents moved to High River 3 years ago, my sausage connection was gone and I've been trying to find good sausage here in Calgary ever since. My search is over. Walking into that deli was like walking into my Baba's kitchen back in Manitoba. The sausage was still hot when they packaged it up for me. Of course, I had to try it as soon as I got home. It was, by far, the best sausage I ever had. I did not mention any of this to my parents, as I wanted to get their honest opinion. Well, they tried it and could not get enough of it. They both said it was even better then the sausage they used to buy in Manitoba. That's quite a compliment coming from my family! I am already planning my next purchase for Ukrainian Christmas.

Thank You!

Peggy"
---
www.heritagebakeryanddeli.ca